The Creativity Tank meets 4 times a year and welcomes those interested in creativity through the arts to join us.
The Second Tuesday of the Month at 5:30 p.m. at the Grand Rapids Public Library


September

October

February

April
Planning workshops are scheduled when needed.

The working committee's meet more often when needed for various projects.

If you are interested in being a part of a group that likes to share ideas, network or plan an event - join us -

We have room for creative people!

For more information: contact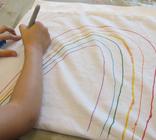 Northern Creations Art & Craft Show & Sale

Thanks to all those who have participated in Northern Creations, a spring art and craft sale.

We appreciate all the vendors and public that supported it.

Regretfully, we are not be able to sponsor this event in the future.